Attention Juniors and Seniors..... There are some awesome free online classes right now. Please consider signing up for one or more of these. Thank you! Zoom link
https://msu.zoom.us/j/257448955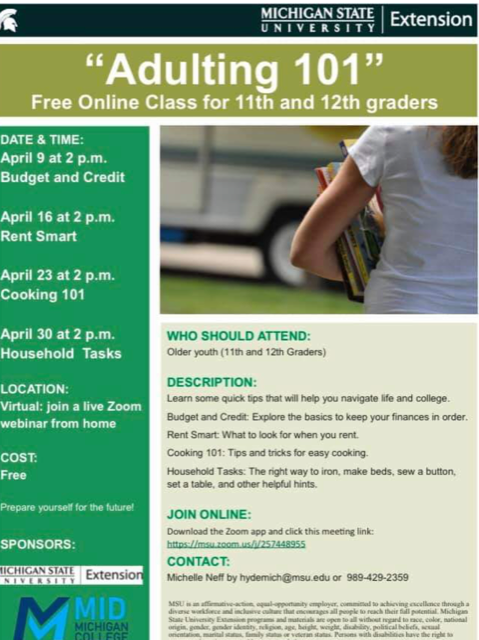 We will resume our lunch service on Monday. You will receive meals for the school week on that day. Please send the names of those needing the food and your address to 8107307473 by 8 pm today. We will deliver from 10:30 until 2 and pick up Is 10:30-12. Thank you.

Starting today, kids everywhere can instantly stream an incredible collection of stories, that will help them keep learning and having fun. All stories are free to stream on your desktop, laptop, phone or tablet. Enjoy!
https://stories.audible.com/start-listen


We have two locations where families can get food today. One is Salvation Army and the other one is Hillsdale Baptist at 2211 West Bacon. Both are open until 11:00.

To access additional study materials and resources, please follow these steps: Go to
www.najps.org
. Click on "Menu" followed by "Teacher Pages." Next, select your teacher's page. Difficulties or further questions, please email teacher and/or call Val Trott at (517) 937-8983.

Today's meals will be the last ones served for the week. We are going to give everyone 5 lunches and 5 breakfasts. Delivery times may take longer than expected due to the amount of orders placed. Pickup will be from 10:30-12 and then the building is closed indefinitely. Thanks.

Please make sure your delivery order is in by 9 pm tonight. We must know the address,number of people needed meals, and names of people who need it. Remember we are only serving on two days (Monday and Wednesday) unless governor gives an order for shelter in place. Thank you.
Attention 4th Grade Families: Please go to our app or website,
www.najps.org
, and click on "Menu" followed by "Teacher Pages". Select your teacher's page. She has provided instructions to link you to the 4th Grade Google Classroom page. Thank you! Have a great day.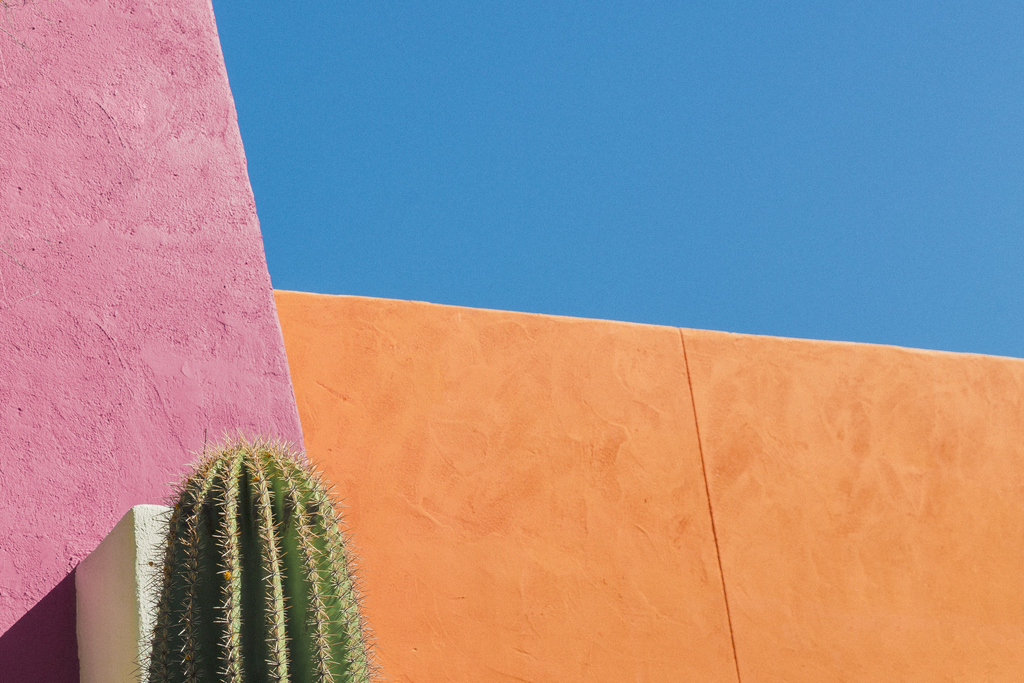 Many people have inquired as to if we will return back to school on April 6th. We anticipate some additional information by early this upcoming week. I am proud of my staff and this community. The great love shown in this crisis has been nothing short of inspiring. God bless.

Here are some Google Classroom Links for Mr. VanCamp. 7th Grade Social Studies - gkgxbsb 8th Grade social studies - cxlbxmc 9th Grade US History - h4sivpk 10th Grade World History - o3r5boo

ATTENTION SENIORS:. Please reach out to Maxine Forbes through Messenger or via text at 517-513-2093 with your pictures for Senior Spotlight. We need pics of you as a baby, with parents or friends, sports, senior pics, etc. The deadline is April 30. Thank you.

Hello. If you need meal delivery for Wednesday and have NOT let us know yet, please text your information to 8107307473 by 8 pm tonight. Thank you.

Food can be picked up 10:30-12:00 on Monday. Please drive to the elementary door. We will come to your car, get your child's name, and give you the food. Please don't come in the building. For delivery, text or call 8107307473 with your address, names of students and days needed.

In light of the E-Learning announcement, we know that not everyone is able to afford wifi at home so Comcast is offering an Internet Essential package for free to low income families for 60 days. Here is a link for more information
https://www.internetessentials.com/covid19
.


Starting March 16 we will be serving meals at the elementary between 10:30 and noon, Monday through Friday. If you cannot get transportation to get to us, please let Wes Johnson know and he will bring you a lunch. Thank you for your support.

Effective after school today, all extra curricular activities are suspended until further notice. The middle school prom and athletic banquet will be rescheduled. We will inform you of specific dates once they are determined. The board meeting will still be held Monday at 7.
Parents of 1st, 2nd, and 3rd grade students: Please complete the "Kids Read Now" form and return it to school with your child by Monday, March 16th. This is a great summer reading program opportunity that is free of charge to all of the students in these grades! If you have questions or concerns, please contact Carol Kaleta at (517) 689-1745 or Valerie Trott at (517) 689-1741. Thank you!

Just a reminder that there is NO SCHOOL on Monday, March 9 due to a teacher professional development day. Have a nice weekend.

The rummage sale and pancake meal is going on until 2 today. Please support our 5th graders as this is a major fundraiser for their Mackinac Island trip!

The Lady Rams basketball team will take on conference rival Litchfield on Friday night at Bellevue, for the district championship! The action starts at 6:30. Go Rams!

ATTENTION ALL 8TH GRADE PARENTS, 9th grade orientation is this Wednesday, March 4th, from 6-7 pm in the HS Media Center. If you know anyone in the surrounding area who is thinking about joining the next freshman class, please have them come to this meeting. Thanks!

After careful consideration, NAJ is closing on Friday due to dangerous back roads. Thank you.

NAJ is closed Thursday due to hazardous back roads. We wanted to give people a chance to secure child care tonight. Additionally, on Friday the seniors will sell slushees for $1 a piece. Please support them with this effort. Thank you.

NAJ is closed on Wednesday due to poor road conditions. Decisions on tonight's extracurricular activities will be announced later. Thank you.


The Snowball dance is Saturday from 7:30 until 10:30 for all 9-12 grade students. A photographer will be on site and light snacks and refreshments will be provided. Tickets are available at the door.
The NA-J Elementary Robotics Club is looking for parent volunteers. No robotics experience is necessary! The club meets after school every Tuesday until 4:00. If you are interested in volunteering, please contact Kortney Lee at
lee.kortney1984@yahoo.com
or call the school.

The Varsity game with Camden tonight (Feb 13) WILL BE PLAYED. Thank you!

Teachers will be available from 1-4:30 and 5-7 on Thursday, February 13, for Parent Teacher Conferences!

Homecoming is this Friday! Come support the Rams as they face Tekonsha!

Welcome to our new website! We are working on some updates so bear with us!